Custom Search
Cherokee County North Carolina
Located in the Western North Carolina Mountains, Cherokee County offers a variety of outdoor recreation choices within a short driving distance.
Home to part of the Nantahala Forest, the Tennessee, Hiwassee and Valley rivers, and Lake Hiwassee, Cherokee County is a wonderful place to visit and to use as a central location within an easy drive to almost anywhere in the Western North Carolina, North Central Georgia, and Eastern Tennessee.
In the Cherokee County North Carolina section you will also find information about local businesses such as Motels, Cabin Rentals, Real Estate, Photographers, Home Builders and Restaurants.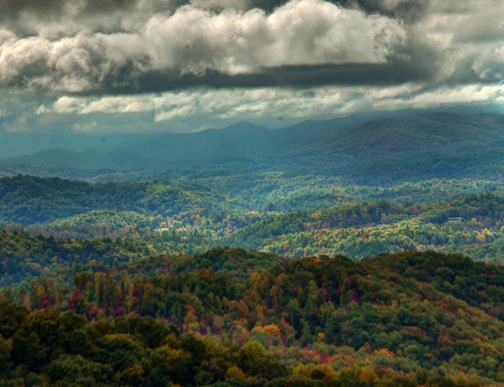 From Davis Creek Road
Photos of Cherokee County North Carolina
Hotel Deals in Cherokee County
Compare prices and book rooms in Murphy and Andrews.
Murphy, North Carolina is the county seat of Cherokee County and is the western most city in the state of North Carolina.